If you're in the market for a virtual reality headset, you'll benefit from discovering 3 Glasses S1 Virtual Reality 3D VR Glasses for PC. These popular VR glasses have a lot of great features. At present, they retail for around $499.99 USD, although prices will vary based on retailer. They are meant for usage with a personal computer. If you want to explore the thrilling world of virtual reality, without spending a fortune, this virtual reality headset may be the one that you've been hoping to find! Now, let's look at the key benefits and product specifications for this device.
Discover 3 Glasses S1 Virtual Reality 3D VR Glasses for PC
Key Features of This Headset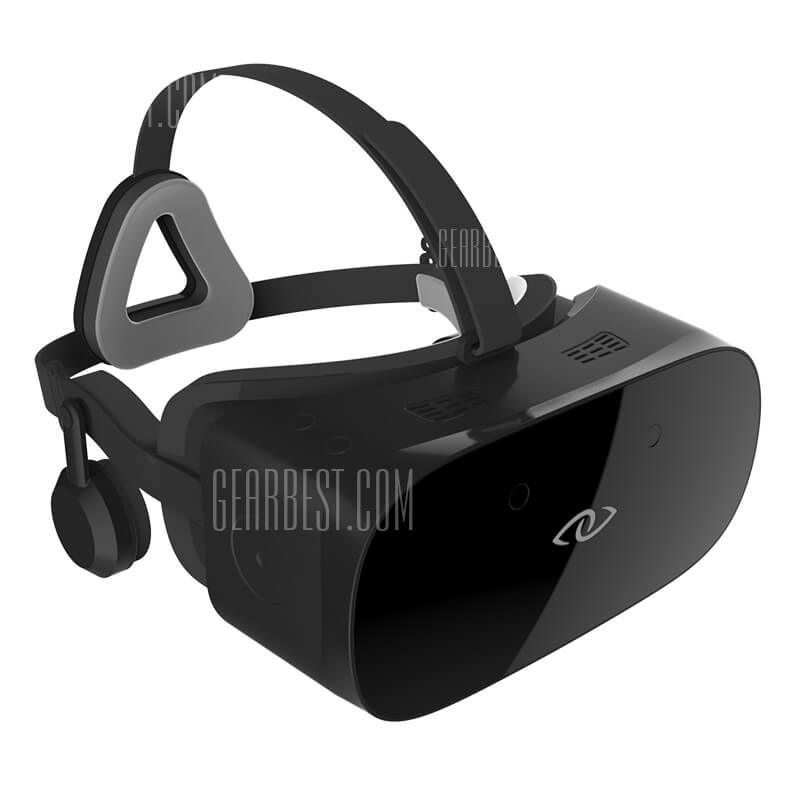 When you choose this headset, you'll access a refresh rate of up to 120Hz, which will help you to avoid dizzy sensations. As well, this unit has a response time of less then 10ms, so it will provide an experience which is immersive on a continual basis. These VR glasses are ergonomic and they are very light in weight. Each pair features an "anti blue" laser which will protect your eyesight. As well, these glasses have a built-in remote control which comes from Bluetooth. The remote control features a 200mAh battery which is built-in.
You'll find that these VR glasses are really comfortable to wear. They come with a headband which is adjustable, as well as soft foam which allows all sorts of different people to access perfect fit. As well, you'll find that this VR headset provides clear images with very little distortion. Since it does have the anti blue laser, it's safe for your eyes and this is obviously really important! Also, these glasses look amazing. Their appearance is so ultra-modern and cutting-edge. They look more expensive than they are due to their stylish design and fine materials. They are crafted with care by a high-tech manufacturer with a strong and positive reputation.
Each headset has earphones which deliver hi-fi sound quality.
Pros and Cons to Consider
These VR glasses don't cost an arm and leg and they have most of the features that PC owners are looking for. As well, they are stylish and come with plenty of comfort features, in addition to hi-fi sound quality and an anti-blue laser for vision protection. However, they are not compatible with OpenVR, SteamVR, Oculus SDK or other SDK. They are compatible with personal computers. Also, interaction accessories do not come with these headsets.
Are These VR Glasses Right for You?
Now that you know more about the features and properties of these popular VR glasses, you'll be one step closer to deciding whether or not they are right for you. If you want style, quality and safety features (as well as great sound, a fast refresh rate and superior image quality), then these virtual reality glasses may be perfect for your needs.
Hopefully, this review has helped you to understand what a great deal this headset really is! You'll expand your horizons when you choose these VR glasses today. So, why not order your very own pair?