One of the main touted benefits to the Oukitel WP2 4G Phablet is its ability to withstand punishment. Oukitel has created an impressive range of durable devices thus far. While these products emphasize simplicity and autonomy in every possible way, the company still aspires to give their growing user-base the essentials. The Oukitel WP2 4G is perhaps their most ambitious release to date. Is this going to continue growing the niche market the company has developed thus far?
In terms of answering such a question, there are several things to keep in mind.
Reviewing The Oukitel WP2 Smartphone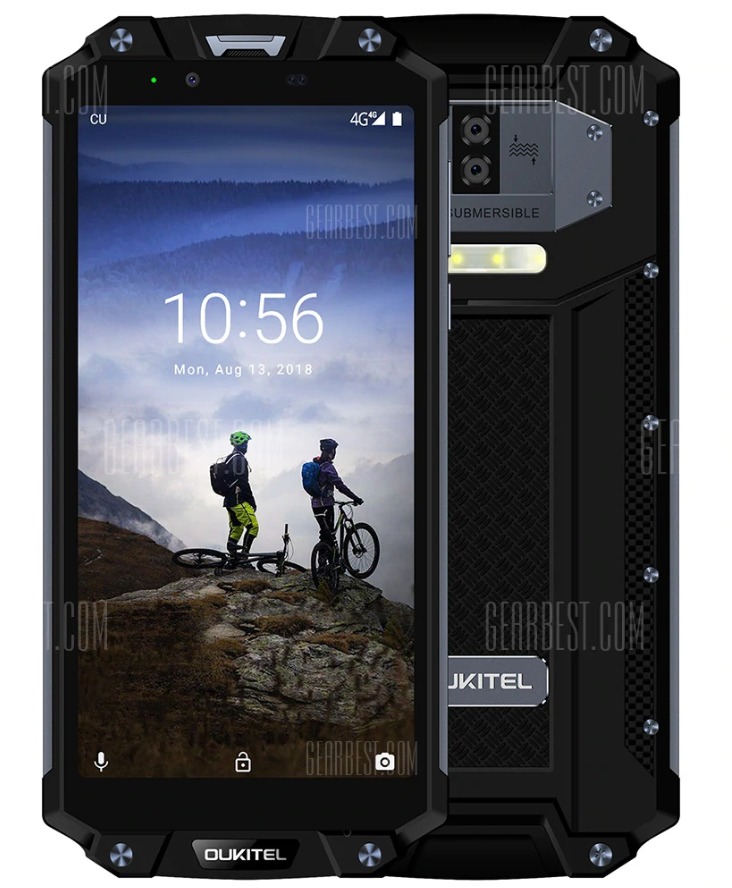 The first thing we want to bring your attention to with this product would be the autonomy side of things. This is an element that the company strives for with all of their products. With the 4G Phablet, you are likely to be pleased. Thanks to the batteries, you are definitely going to appreciate the autonomy of this item.
Quite frankly, this is one of the most rugged phones we have seen in quite some time. The Chinese company has built some tough models in the past. The WP2 4G Phablet is far and away the most durable model from the company that we have seen to date. This is definitely something that you can take with you into a wide range of stressful situations.
Combining IP68 certification and powerhouse Gorilla Glass, the display can withstand a wide range of potential problems. This thing has clearly been tested in various dusty, dirty, or even damp environments. If any of those situations sound familiar to you, then you are going to absolutely love this product. Falls and scratches are not going to be a problem. You also won't have to worry about the smartphone becoming non-responsive from physical stress. As a matter of fact, you aren't even going to need to be concerned with most immersions. To reiterate, this smartphone has been built to stand up to the rigors of your day-to-day life.
Oukitel WP2 Overview
The 10, 000 mAh battery is another sign that this phone is clearly being built to handle a lot.
Here's a detailed breakdown of the smartphone:
Design: Everything about the design of the WP2 4G Phablet has a focus on simplicity. This is a wonderfully straightforward device. Virtually anyone will be able to pick it up and use it in moments.
Display: The protected display is large and very clear.
Camera: Both photos and videos look great on this device.
Performance: A strong battery combined with an powerful OS gives you everything you need to do whatever you want.
Features: All of the essentials you would expect from a smartphone can be found here.
Connectivity: For the most part, we didn't have any issues with the connectivity of this device. It's not perfect, but you generally shouldn't have any problems.
Call quality: At the end of the day, call quality might just be your biggest consideration. This is another area in which the device has proven itself to be a strong performer.
This is one of the most durable, impressive smartphones released to date.