Xiaomi Inc. has a beautiful lineup of amazing phones, each one with their own personality, functionality, and elegant design. As such, there is a perfect phone for practically anyone looking for a high quality, reliable smartphone.
The three most popular phones part of the Xiaomi lineup include the Redmi Note 3, the Mi 5, and the Mi 6; each offering something a little different in terms of storage, processing power, camera quality, and price range. The following is therefore a run down of what each has to offer.
Smart choice for Xiaomi phone in 2018
Xiaomi Redmi Note 3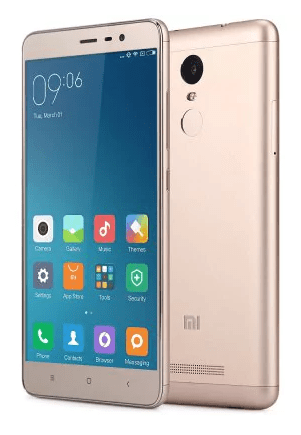 With a price point of around $250, the Redmi Note 3 is still a rather robust, dependable smartphone for almost any user. Coming with a 16GB or 32GB internal storage that can be expanded to 128GB, this phone is perfect for individuals who like to occasionally take photos or want to have a few "go-to" applications downloaded.
Speaking of photos, however, the Redmi Note 3 offers a 16MP rear facing camera, but only comes with a standard single lens system. This can be an issue when compared to the better camera quality and dual lens system found on the other two phones, but is still of remarkable quality for individuals.
Out of all three phones, the Redmi Note 3 also offers the greatest battery capacity, offering just over 4000mAh
The Redmi 3 also comes in three distinct colors: grey, silver, and gold; allowing you a bit of customization in terms of what color you want to show off.
Xiaomi Mi 5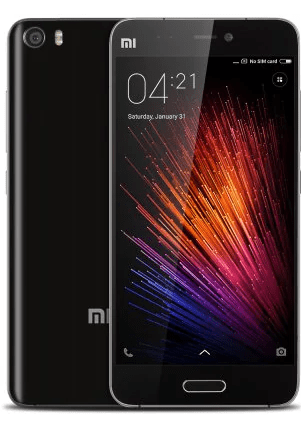 The Mi 5 costs $350 but is definitely an upgrade to the Redmi Note 3. Not only is the Mi 5 significantly lighter, weighing only 129g, but the overall body is a bit smaller as well, having just a 5.15in display size compared to the Note 3's 5.5in display. This form factor makes the Mi 5 perfect for individuals who want a smaller, more compact, and lighter phone, especially if you find yourself carrying this phone around at all times.
In terms of camera quality, the Mi 5 still rocks an amazing 16MP, but this time comes with a 4 axis optical image stabilization system, giving users a much smoother photography and videography experience.
The lens is also covered with a durable sapphire glass to prevent scratches, ensuring that your photos are of high quality for many years to come. And in terms of low light photography, the Mi 5 also offers low light photo enhancement by putting together multiple images taken together.
The Mi 5 also has a faster processor but the same storage capacity as the Redmi Note 3.
Xiaomi Mi 6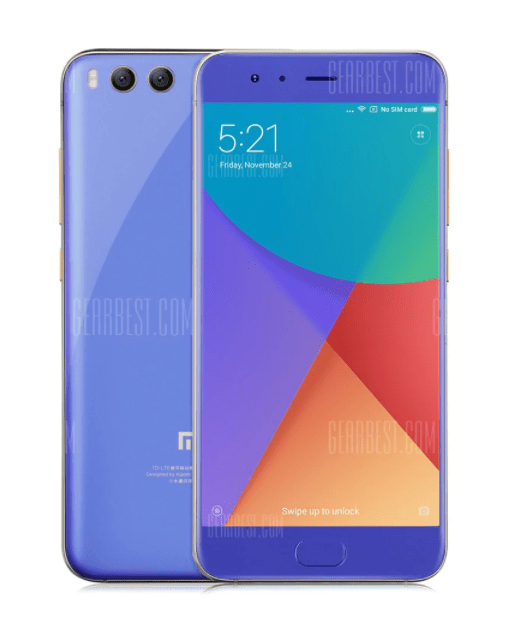 Coming in at around $500,the Mi 6 is truly a powerful, slick smartphone that is a must have for people who love massive storage and truly stellar camera quality. Coming with a Snapdragon 835, 10nm processor, the responsiveness on this phone is extremely satisfying to use.
In terms of form factor, this phone is exactly the same as the Mi 5, lending itself to being an extremely light, easy to hold smart phone. However, in terms of pure aesthetics, the Mi 6 is definitely an upgrade, offering a four sided curved ceramic/glass body, with a casing that comes in black, white, or the more popular, vibrant blue.
The phone also offers a dual lens, each being 12MP, giving users more control over lighting and aperture. And the processor is a more advanced Snapdragon 835, with a storage capacity of either 64GB or 128GB with 6GB of RAM for each.
However, in terms of battery power, the Mi 6 offers the least battery power, coming in at just around 3350mAh.
Final Thoughts
Each of these phones are stellar, offering a great durability, form factor, camera quality, and processing power. If you're someone who wants to save some money while still having a decent phone, the Redmi Note 3 is great.
However, if you're looking for something that is a little snappier and has better camera quality, the Mi 5 and Mi 6 are definitely something you should look into.