Xiaomi is called 'The Apple of the East'. If I owned Xiaomi, I would take offense at that moniker because the company deserves so much more than to be called an Apple clone. They have been churning out some absolutely stunning phones off late which are rarely available out of Asia (such a pity). Their more recent offering, the Xiaomi Redmi Note 3 Pro, delivers a sucker punch to some of the higher priced and overly hyped smartphones out there.
Today, we take a closer look at this all-metal phablet that has captured the fancy of one and all around the world.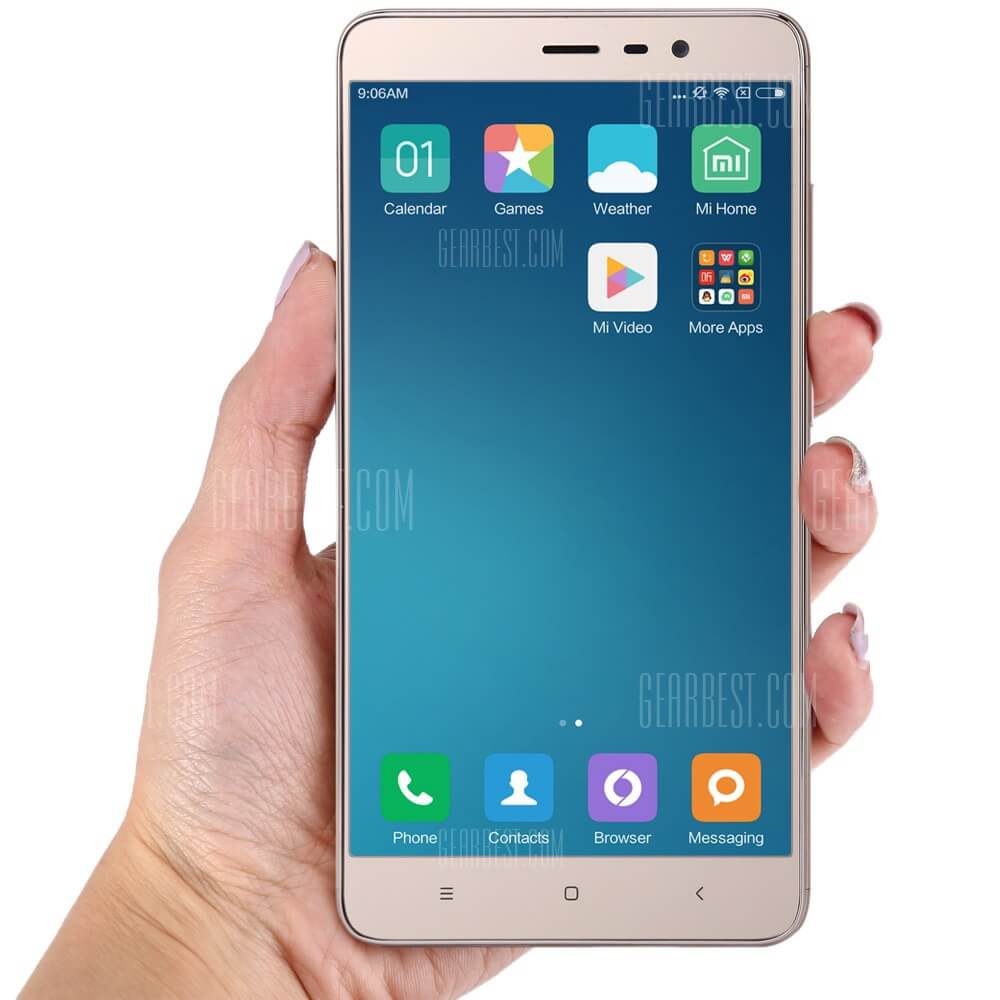 Unveiling the Xiaomi Redmi Note 3 Pro Phablet
The first and most prominent feature of the Xiamoi Redmi Note 3 is the metal chassis which is crafted from aluminum ingot.
For those who are unaware, this is an extremely lightweight but durable metal alloy that is used by Sony for their range of high end smartphones. By introducing the metal body in their budget range, Xiaomi has set new benchmarks here.
The Note 3 is also ridiculously slim and sleek with rounded edges which make it a treat to hold on to. There is definitely some thought behind the ergonomics and the results are evident. At 150 x 76 x 8.7 mm and weighing just 164 grams, you will not even feel the phone in your pockets.
The control positioning is flawless. On the right hand side of the phone, there are the power and volume buttons which have a tactile feel to it and the rear portion holds the fingerprint scanner just under the rear camera.
Accessing the buttons and the fingerprint scanner is effortless. You can pick the phone and almost automatically, your finger would be positioned on the scanner unlocking the phone. The flipside though, is that if your phone is resting on the table face-up, you'd have to flip it around to unlock it.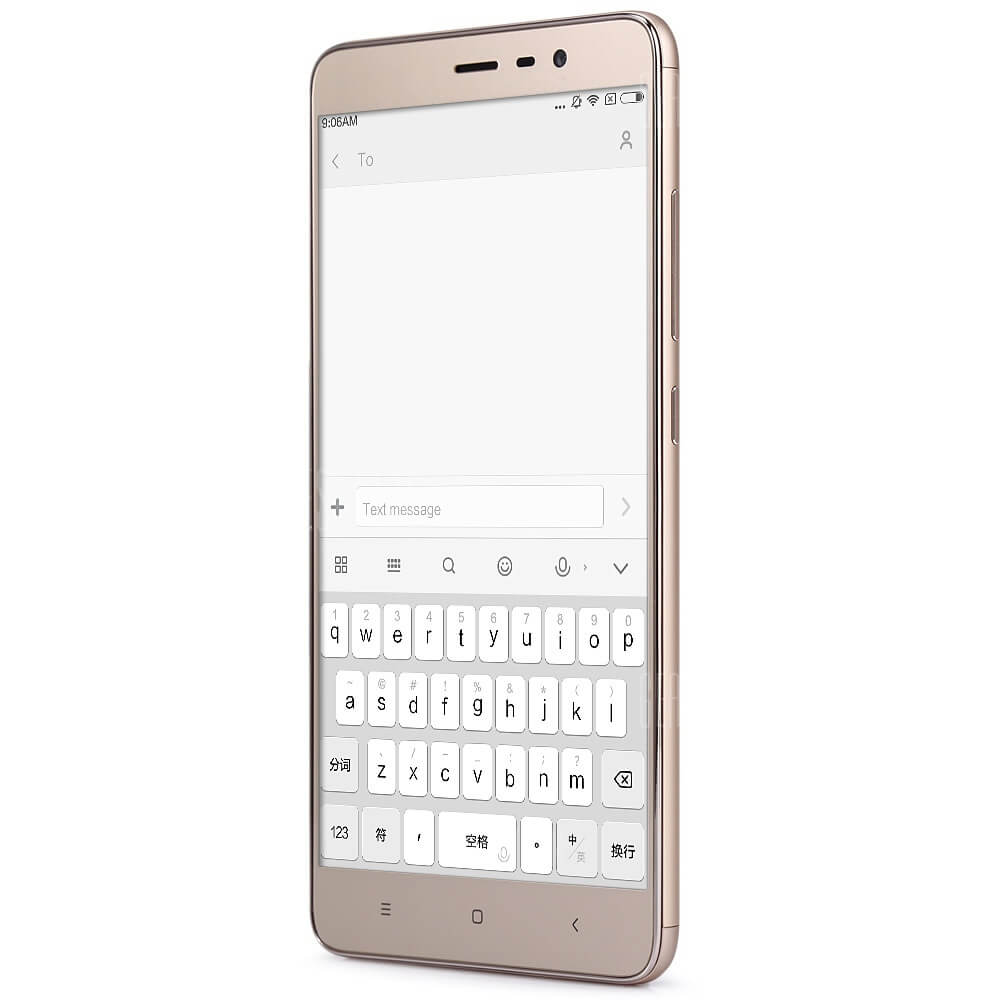 Good Display and fast processor
A display that reads a maximum resolution of 1,920 x 1,080 with a 5.5 inch screen seems pale in comparison to a lot of more recent entrants into the market. For example, the 1440×2560 and super LCD (5th generation) display of the recently launched HTC 10. But both these phones are poles apart when it comes to the pricing. At the price point, no other phone even comes close to the Redmi Note 3. Moreover, the display is crisp and vibrant and the 403ppi is decent enough.
The lack of the Corning's Gorilla Glass may seem like a dampener. But according to Xiaomi, the glass on the Note 3 is pretty similar when it comes to durability and protection. In one of their tests and demos, they apparently ran a car over the Note 3. Slick!
The processor is one of the best features of the smartphone. It is the first phone to feature the 1.4GHz hexa-core Qualcomm Snapdragon 650. This is similar to the Hexa Core in the pricier Moto X. Without getting overly technical, the phone manages to impress with its speed and performance. There are no lags or delays. You can run multiple apps at a time and even run demanding games without any problems whatsoever. The frame rates are smooth and jitter free.
Complete package
The Xiaomi Redmi Note 3 sums up a feature rich specification list with 3GB RAM, tons of storage space (32GB and a microSD slot for an additional 32GB), dual-SIM CARD slots and a huge 4000mAh battery that can outlast most other competitors.
The UI is fast, responsive and fluid and there are multiple modes including power saving modes and a performance mode which is intended for using resource intensive tasks like games.
If you are a pixel fanatic, then you will be impressed with the 16MP camera with an f/2.0 aperture that delivers stunning images in low light. There is a minimal amount of blur if you crop the pictures. But hey, this isn't a DSLR. For a cell phone camera, the image quality is top notch.
What we liked the most about it:
Metal chassis
Sleek and stylish profile ( 150 x 76 x 8.7 mm )
Weighs just 164 grams
3GB RAM
32 GB Storage space
4000 mAh battery
Fast and responsive UI
16 MP Camera with f/2.0 aperture
5 inch screen with max resolution of 1,920 x 1,080 and 403ppi
Long lasting battery
Our Verdict:
The Xiaomi Redmi Note 3 is an ingeniously designed package that has set new standards for budget-priced smartphones. It has all the features that can easily be termed a premium addition at this price point. Great battery, good camera, excellent processing speed and a sleek metal body! All that we can do is be awed and wait for the next update from Xiaomi which we hope will be an equally impressive trendsetter.