Below you'll find download link for the latest English version of Mi Flash Unlock tool. This tool is required to unlocking the bootloader on your Xiaomi phone after getting an official unlock permission from MIUI website. Here's the link for the English website where you can request unlock permission: http://en.miui.com/unlock/
Download latest version on MiFlash Unlock Tool 2.2.624.14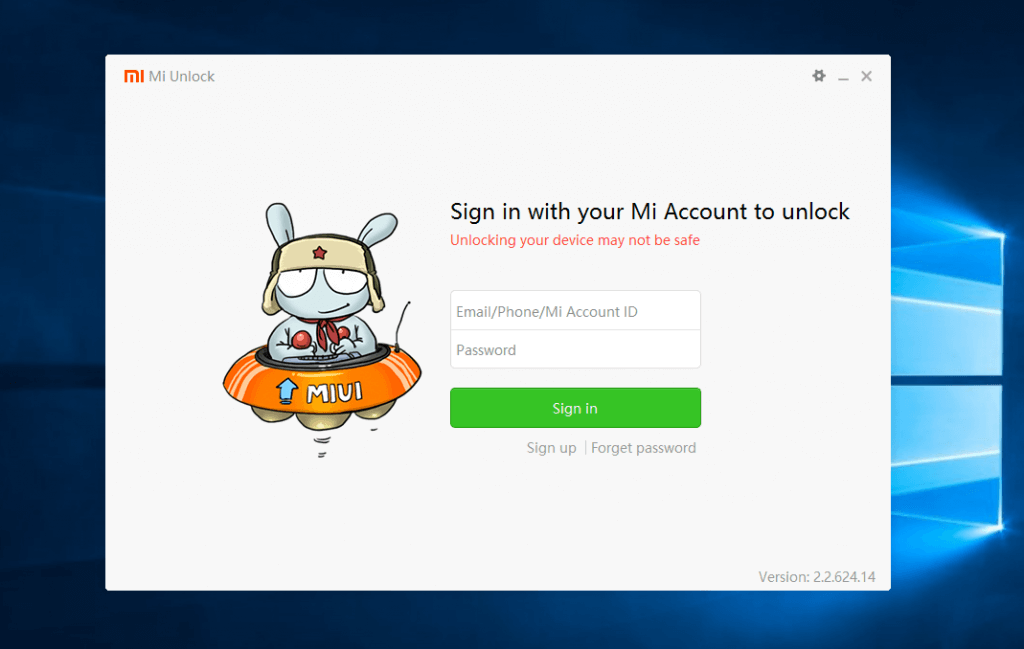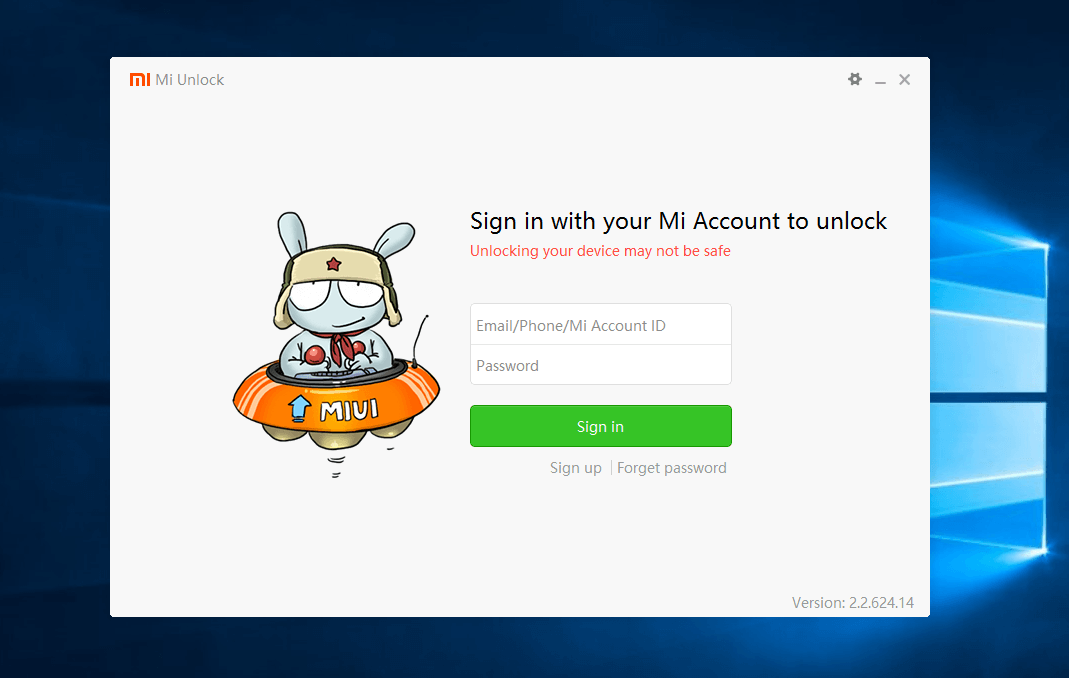 Download link: miflash_unlock-en-2.2.624.14.zip
Updated 25.04.2020:
Download latest version Mi Unlock 3.5.1108.44: miflash_unlock-en-3.5.1108.44.zip
How to use Mi Unlock tool to unlock Xiaomi phone?
To unlock your Xiaomi phone you require to have a Mi account with approved unlock permission. You can request it here http://en.miui.com/unlock/
On your phone sign-in to Mi Account with approved unlock permission. To do this go to "Settings" > "Mi Account".
Boot your phone in fastboot mode. Turn off your device, press "Power" and "Volume Down" buttons at the same time, wait for vibration signal and release the "Power" button, wait until fastboot logo appear on the screen.
Now connect your device to PC.
Download Mi Unlock  view (80914 downloads)
Unpack downloaded archive with MiFlash Unlock tool into empty folder on your C:\ drive.
Start miflash_unlock.exe and press "Agree".
Sign-in into the same account you've previously signed in on your phone.
Now press the "Unlock" button.
If you see a

"Unlocked successfully"

message, this means that you've unlocked bootloader on your Xiaomi phone.
Now press "Reboot phone" and wait until it reboots.
Congratulations! You've successfully unlocked your device.
Problems and solutions with Mi Unlock
If you stuck with "Your device isn't supported by Mi Unlock" error message, then most probably you don't have ADB drivers installed on your PC. If you're pretty sure you've installed them previously try to reinstall.
Download MiUnlock