Did you recently received a long-awaited update on your Xiaomi device, but all of a sudden you started noticing that your smartphone started lagging, battery life isn't long enough and overall functionality leaves much to be desired? Or maybe some apps stopped working the way the should? Well, this is a fairly common problem, especially with the latest (or beta versions) firmware versions. The solution here would be is to get back to the previous Stable firmware. In this post we'll check a working methods on how to roll back the MIUI version on Xiaomi smartphone the safest way possible.
In most cases these tutorial can be also applied when downgrading from MIUI 11 to MIUI 10.
It's highly recommended to carefully read through the whole guide, before doing any manipulations with your device. Even the smallest mistakes can cause the issues. Even more, you can browse other guides around the web to get as much more information as possible.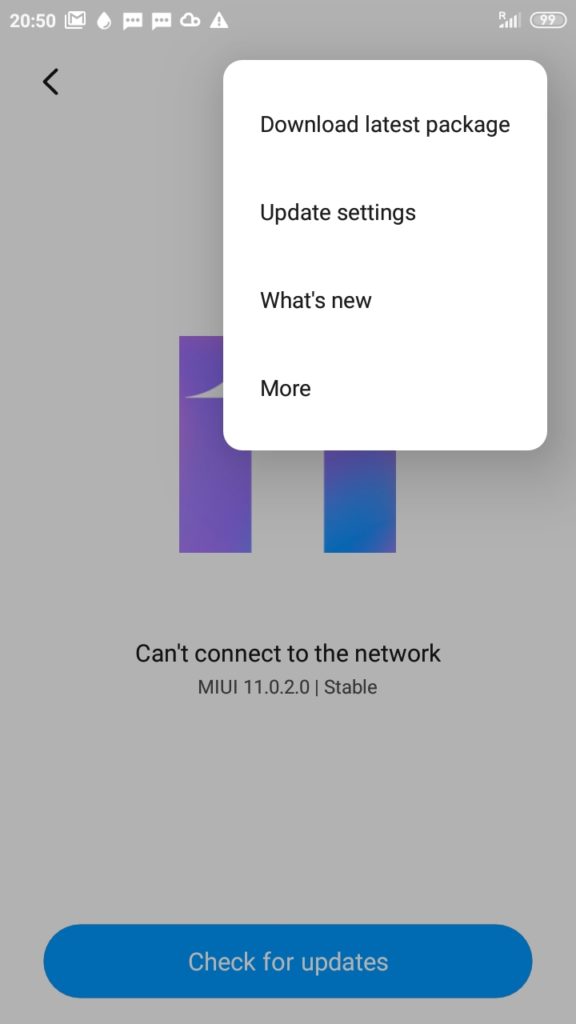 Pay attention! We have information that this guide won't work on some specific devices and you can't use it, otherwise you'll have a hardbricked device in result. You must check the ARB (anti roll back) status first of all.
Remember that you're doing everything at your own risk and bear all responsibility for your actions.
You've successfully downgraded your MIUI version? Share your experience in the comments below and I'm sure it will help others!
How to downgrade from MIUI 10 to MIUI 9
It's a well known fact already, that on some specific device models you can't downgrade from MIUI 10 to an older version, because Xiaomi recently decided to stop this and introduced Anti Roll-Back (ARB) ban. This is also related to Android 8 and the latest changes in Google security policies. Probably we will see the Anti Roll-Back will be injected in every other Android 8 or newer devices, regardless of manufacturer.
As for the Xiaomi smartphones, now we know that devices which are released after the 2nd half of 2017 might be affected by the ARB ban. Which basically means if you have a MIUI 10 Android 8 (or newer) device, then you can't roll back and if you continue with the guide you'll have hardbricked phone in result. Here you can check the list of devices with ARB enabled for sure and instruction on how to check the ARB status on your phone.
Now you've checked the ARB status on your device and ready to continue. First of all, let's get prepared. If you decided to roll back MIUI firmware version by yourself, you must be completely prepared. Now we will list everything what should be done in the beginning.
Actually, there's nothing special or hard. We will need to format the device to its original state, remove the latest MIUI version and then flash the required MIUI version by standard methods: with "three-dots", fastboot or Recovery.
Charge your device up to 70-90 percentages and backup all required data, since the roll back will completely wipe your device memory. Don't save the backup on phone memory, save it on your PC or any other safe place!
After you've done with the full backup, we will restore the device to factory settings. You can find that in the "Settings" menu. Go the "Settings" > Scroll down and find "Advanced Settings" > "Backup and Restore" and find "Reset to factory settings". Your mobile phone will reboot and restore to the blank "factory" state.
In some cases, this reset can downgrade your device back to the previous MIUI version, in some cases its not. Especially if you've been using the new ROM for quite a while. If the factory reset didn't helped, then continue to the next step.
This method won't work in most cases, but you can still try and test for yourself. In this step we will use Recovery mode . There are two ways to do this. The first way is to open "Settings" > look for "System Update" > tap on "three-dots" icon in the upper corner and find "Reboot into recovery". If you don't have such option in the menu, turn off your phone, wait for a minute, then press and hold "Volume Up" and "Power" buttons at the same time until Recovery mode starts. Search for "Wipe Data" and proceed with wipe.
Now you'll need to find the correct ROM version for your device. This is simple, search on our website or go to Official MIUI page, find your device model and download required version. Pay attention that you can't flash ROM from different device model!
After you've downloaded the required ROM version, rename it into update.zip and copy to phone internal memory.
Open "Settings" menu.
Find "About" > "System Update".
Tap on "Three Dots" icon and select "Locate MIUI ROM".
And find previously downloaded ROM version.
Phone ask for reboot, confirm.
If you're lucky enough the previous ROM version will be installed, but sadly in most cases you'll see the error: "Unable to upgrade to previous version".
It's time to try different methods. To use the following two methods below, you must have unlocked bootloader on your device.
How to roll back MIUI version using MIUI Beta
Pay attention that in the middle of summer, 2019, the MIUI beta firmware release process changed quite a lot. Basically, they stopped releasing developer ROM versions for a lot of different Xiaomi smartphone models (including the newest ones). Mostly, this applies to Global ROM versions, China MIUI beta will still work.
So, if you have Stable ROM version installed, you can do the following: download corresponding developer ROM version, install it via the Update menu, connect to wifi and do the basic setup of your device and then download the required Stable ROM version and install in via "Update" menu once again. If this method didn't worked as well, then continue to the last one.
How To Downgrade MIUI Version using Fastboot (MiFlash)
Once again, a quick reminder that you must have unlocked bootloader to continue with this method. If you don't know what is Fastboot and never used MiFlash, we can highly recommend you to read more guides and gather more information to avoid any confusion. Also you must have Mi Flash installed on your PC.
Download FastBoot ROM version for your phone.
Extract the downloaded archive twice and move the files to new folder on your C:\ drive.
Connect your device to PC via USB 2.0 cable.
Start MiFlash tool.
Locate downloaded ROM files.
Find your device in MiFlash and tick "Clean All" option.
Start flashing.
Wait until the process is fully finished.
Your phone will reboot.
If everything was done correctly, your phone now have the required ROM version installed.
That's pretty much it. Again, if you never used MiFlash and don't know how fastboot works, please do your research! Don't forget to share your ideas and suggestion in the comments.