If you're in the market for a new Xiaomi smartphone and you want a budget model, you should know that this Chinese manufacturer provides some excellent smartphones for under two hundred dollars.
Xiaomi is a brand that we trust. The brand was launched in 2010, by a seasoned entrepreneur named Lei Jun. His philosophy is that high technology doesn't have to cost an arm and a leg!
With this in mind, his popular company provides affordable smart phones which are very popular in China and America. As well, the company offers laptop computers, mobile applications and higher-end smart phones, in addition to a range of other electronic products.
Now, we'd like to take a look at the top 2017 Xiaomi phones under $200!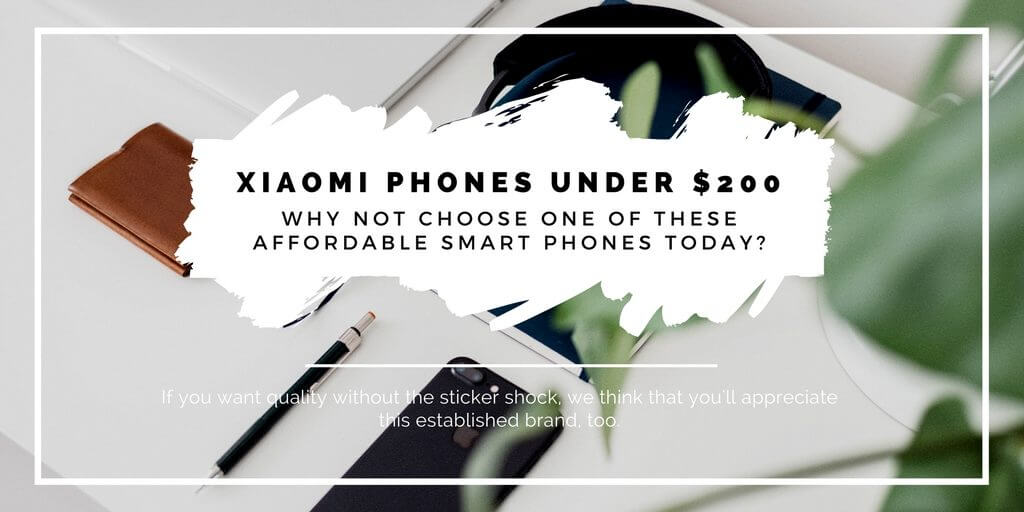 Discover the Best 2017 Xiaomi Smartphones Under 200 Bucks
Xiaomi Redmi Note 4 5.5-Inch GSM with Dual LTE (32GB)
This innovative smart phone is typically available for well under two hundred dollars. It has a sleek and modern look which is very attractive, which features curved glass (2.5D) and tapered, slim-line edges. This smart phone comes with a frame that is beveled and also has separation lines which offer so much glossy shine.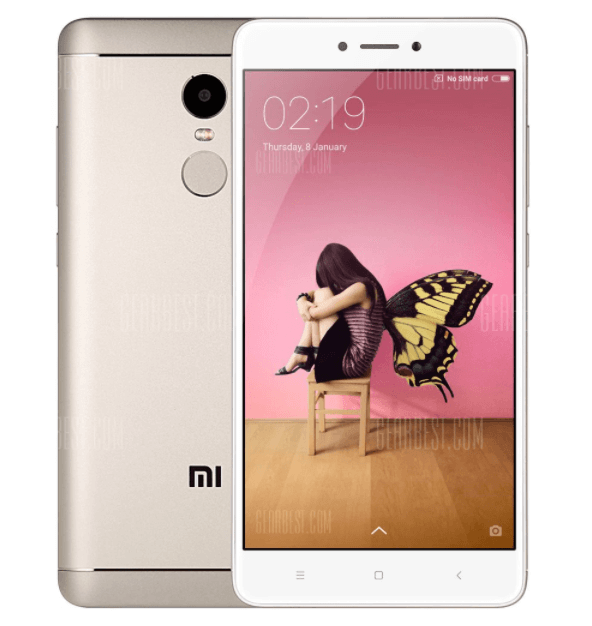 We love the way that the curves of this smart phone look. We also love the way that these 2.5D curves promote exceptional hand feel. If you love a clean and minimalist look, you'll find that this smart phone has the ultra-modern aesthetic that you prefer. The phone is crafted from aluminum which is anodized and its glossy CNC finish gives it so much futuristic style.
Overall, this mobile device has a very slim look and feel. It's so comfortable to hold and use.
This model also has all of the right technical specifications. For example, if comes with dual SIM, 13 megapixels for superior resolution and a five-and-half inch display screen. The screen of this model is touch-sensitive. It's nice to be able to get a capacitive touchscreen (IPS LCD) for so little money!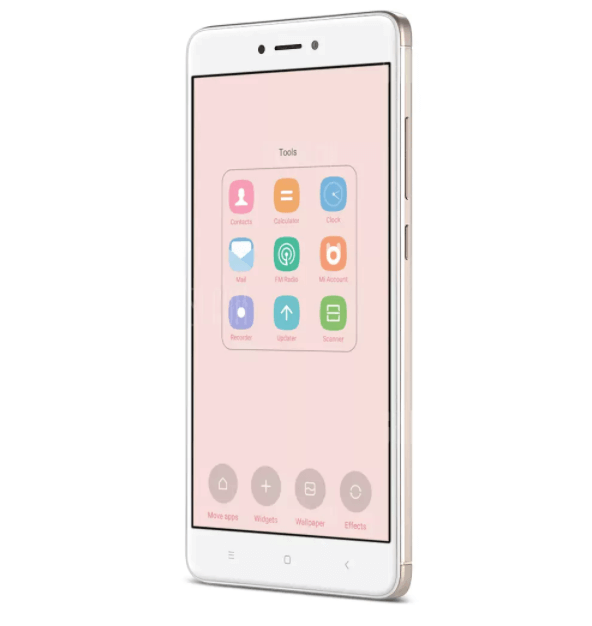 When you choose this model, you'll access thirty-two gigabytes of ROM and three gigabytes of RAM. This unlocked phone will be compatible with carriers of the GSM type, including T-Mobile and AT & T. However, it won't be compatible with carriers of the CDMA type (Spring and Verizon are two examples).
These features and benefits just scratch the surface, so why not look for this smart phone online today? When you do, you'll access high quality which is remarkably affordable.
Xiaomi Redmi Note 3 Unlocked Cell Phone, 3GB
Another Xiaomi smartphone option under two hundred bucks is the Redmi Note 3. You'll find an unlocked version of this smart phone at larger online retailers, for just under two hundred dollars. This smart phone is a large-screen design which is really affordable and it offers quite a few premium features for a rock-bottom price. For example, the Redmi Note 3 has bodywork made from sturdy and sleek metal, as well as a scanner for a fingerprint (this is a great security feature), a five-and-a-half inch screen and a good (and quick!) processor, which is the "octa-core" MediaTek Helio X10.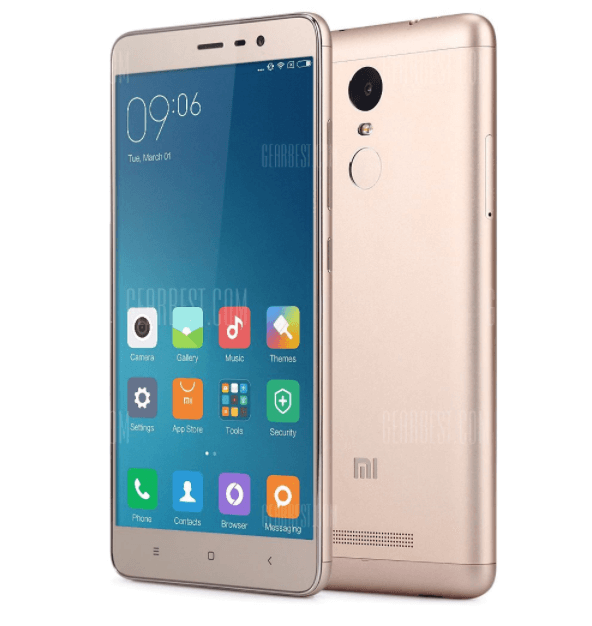 Xiaomi manufactures with the needs and wants of money-conscious consumers in mind and it dominates this niche of the smart phone market within China. The Redmi Note 3's predecessor, the Note 2, was crafted mostly from plastic. It had a much cheaper feel than the Redmi Note 3. We love the metal construction of this model. It makes it seem a lot more expensive than it is.
In terms of key advantages, this smart phone is very attractive and its construction feels nice and solid. It also has a large battery and a fingerprint scanner which works rapidly. In terms of drawbacks, its camera is good, but not great, and the display screen is of medium quality. While it isn't the best display screen around (remember, this is a budget smart phone), the display screen is touch-sensitive.
This smart phone features three gigabytes of two-channel RAM (LPDDR3), as well as an Android operating system (Lollipop version). The Redmi Note 3 also features a pixel count of one thousand and eighty by nineteen hundred and twenty. The bigger display screen for this model measures five point five inches, so you'll have plenty of display screen room, which will be nice while you're texting, browsing the Web or doing other tasks on your smart phone.
Overall, this model offers quite a bit of value for a very good price. Like the Note 4, it's quite popular with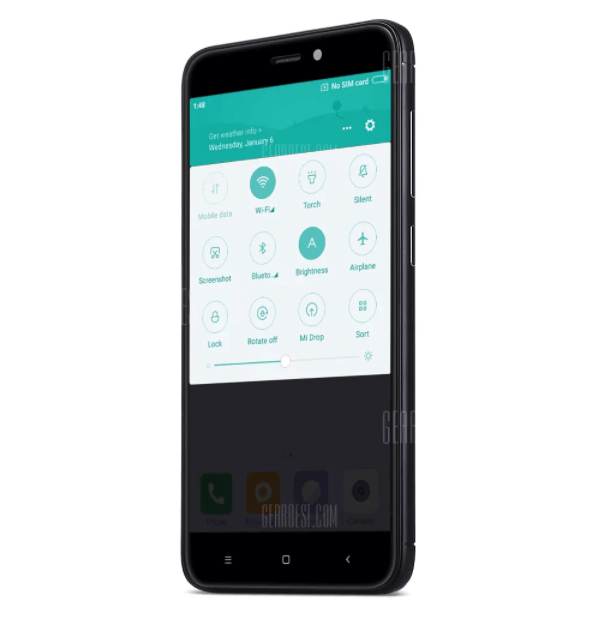 Chinese consumers because it does deliver many technological benefits without being an expensive mobile device.
Which Smart Phone Is Right For You?
Both of these best Xiaomi smartphones under 200 bucks have a lot to offer. The Note 4 is newer. If you like to have newer technology, it may be the right mobile device for you. However, the Note 3 is a popular, modern-day classic and it performs very well, although it isn't as new to market as the Redmi Note 3.
Now that we've shared information about two amazing (and cheap!) smartphones from Xiaomi, you'll be able to check them both out at online suppliers. When you're shopping around, compare features and prices and always make sure that you buy from a website with a strong and positive business reputation. Also, if you're planning on using a Xiaomi smartphone outside of China, you should ensure that you'll be able to use it on your current or prospective network.
We like this Chinese electronics brand and appreciate the fact that it caters to the needs of customers who want cheaper smart phones. If you want quality without the sticker shock, we think that you'll appreciate this established brand, too. The Redmi Note 3 and Note 4 smartphones deliver most or all of the functionality that customers want and deserve. So, why not choose one of these affordable smart phones today?