If you have been looking to take the next step for when it comes to smart phone technology, but are more than a little bit underwhelmed by the options available from the major smartphone manufacturers out there – like Samsung and Apple, for example – you're going to want to take a much closer look at the Xiaomi Mi Note 2 Phablet.
One of the most beautifully designed smart phones available on the planet today, this phone features the curved screen technology that Samsung helped to usher to the marketplace but also integrates a number of exciting design choices and high-technology features that no other Samsung phone features right now.
To say that this device is a game changer is probably the understatement of the year, and you are definitely going to want to dig a little bit deeper into our Xiaomi Mi Note 2 Phablet review to find out whether or not this device is right for you!
Let's get right to it!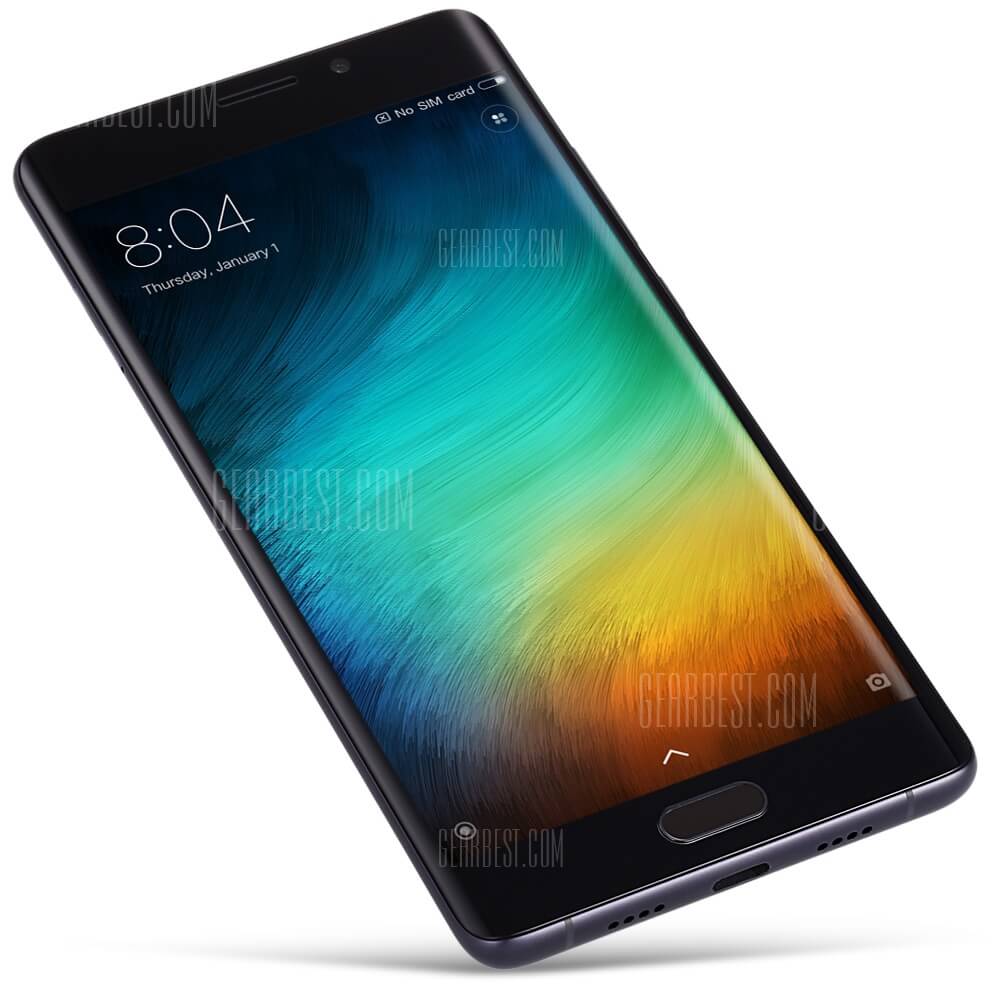 Xiaomi Mi Note 2 Global Version Review
Industrial design is off the charts
The very first thing that you are going to notice about the overall design of the Xiaomi Mi Note 2 Phablet is that it looks so much different than every other smart phone out there, blending together high design, soft features, and premium materials together in a way that no other smart phone is able to just yet.
The curved display, the 5.7 inch OLED flexible screen, and the aerospace grade aluminum makes this a phone that feels very premium in your hand but also dropdead gorgeous to look at.
This phone also takes advantage of advanced battery technology, a smartly integrated 22.56 megapixel high resolution camera on the back and an eight megapixel selfie camera up front, all of which seamlessly blend into the phone in a way that is very high-tech without feeling overdone.
Power and performance combined
Underneath the hood of the Xiaomi Mi Note 2 Phablet phone is the latest version of the Snapdragon processor from QUALCOMM, probably the world's most successful and most cutting-edge smartphone processor manufacturer today.
The new Snapdragon 821 provides 2.35 GHz of processing power right out of the gate, and thanks to the integration of high-speed RAM you're going to be able to handle multitasking and memory have the applications without any difficulty whatsoever.
The gorgeous screen and the lightning fast processor are going to require some pretty significant amounts of power, and to make sure that you are able to get through at least 14 hours of operating time this phone includes a 4070mAh battery with quick charge 3.0 technology included. You will be able to go from a completely dead battery to 50% full in 15 minutes, and will get to 100% full in about 45 minutes after that.
This is all done through the new industry standard USB-C connection at the bottom of the device.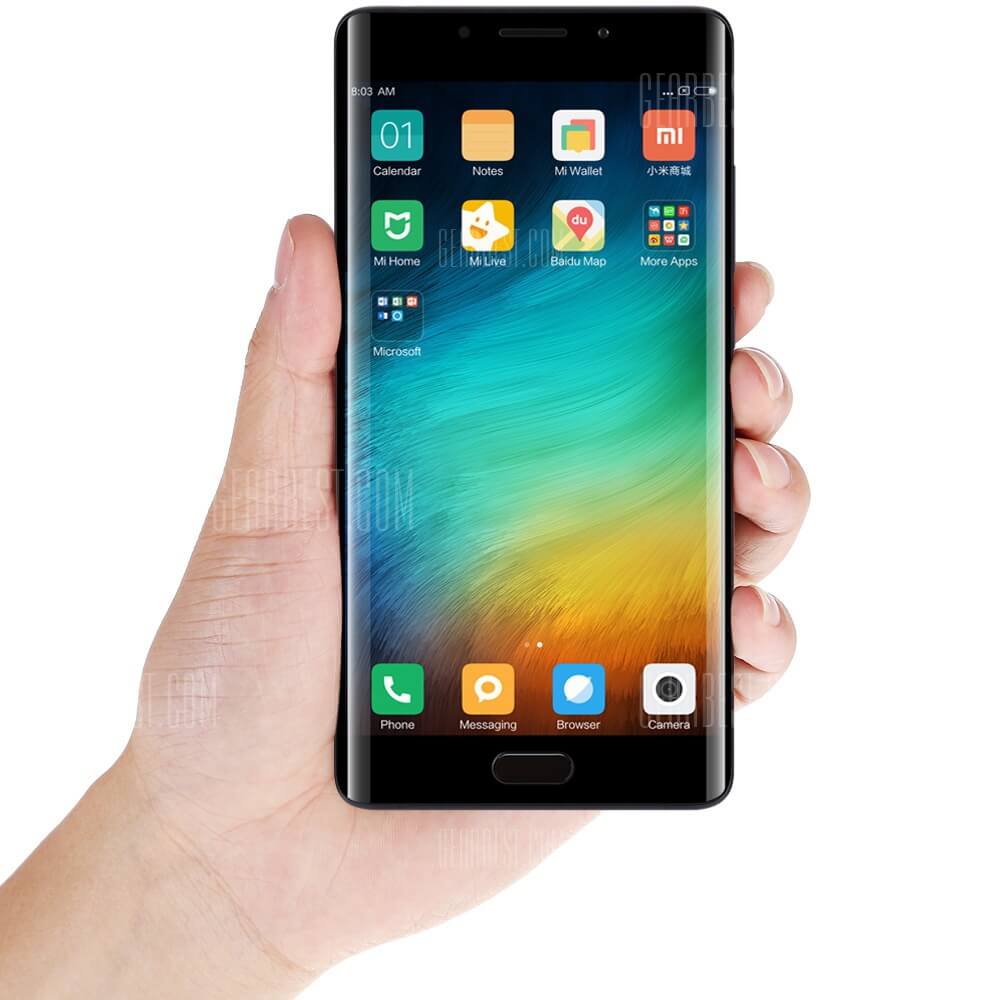 Mi Note 2 Specifications:
6GB RAM
128GB ROM
MIUI 8 or Above
5.7 inch 3D Curved Glass Screen
Snapdragon 821 Quad Core
8.0MP + 22.56MP Cameras Type-C
Bluetooth 4.2
NFC
4070mAh Battery
Connectivity is top-notch
Designed to be a true to life "world phone", the Xiaomi Mi Note 2 Phablet accepts both GSM and CDMA SIM cards and includes a dual SIM slot so that you can fire up any global network you like regardless of where you are around the world.
The antennas included in the Xiaomi Mi Note 2 Phablet operate on all major wireless carrier bands, providing you with full 4G LTE connectivity that includes lightning fast data connections everywhere this wireless standard is available.
Bluetooth 4.0, NFC, and tethering are all standard right out of the box thanks to the use of the latest version of the Android operating system. This is a game changing phone across the board, and one that definitely isn't going to disappoint.
GPS technology is the most accurate it's ever been right now, and you are Xiaomi Mi Note 2 Phablet is going to take advantage of new GPS radios and satellites to provide you with four times the accuracy even when you are in urban environments.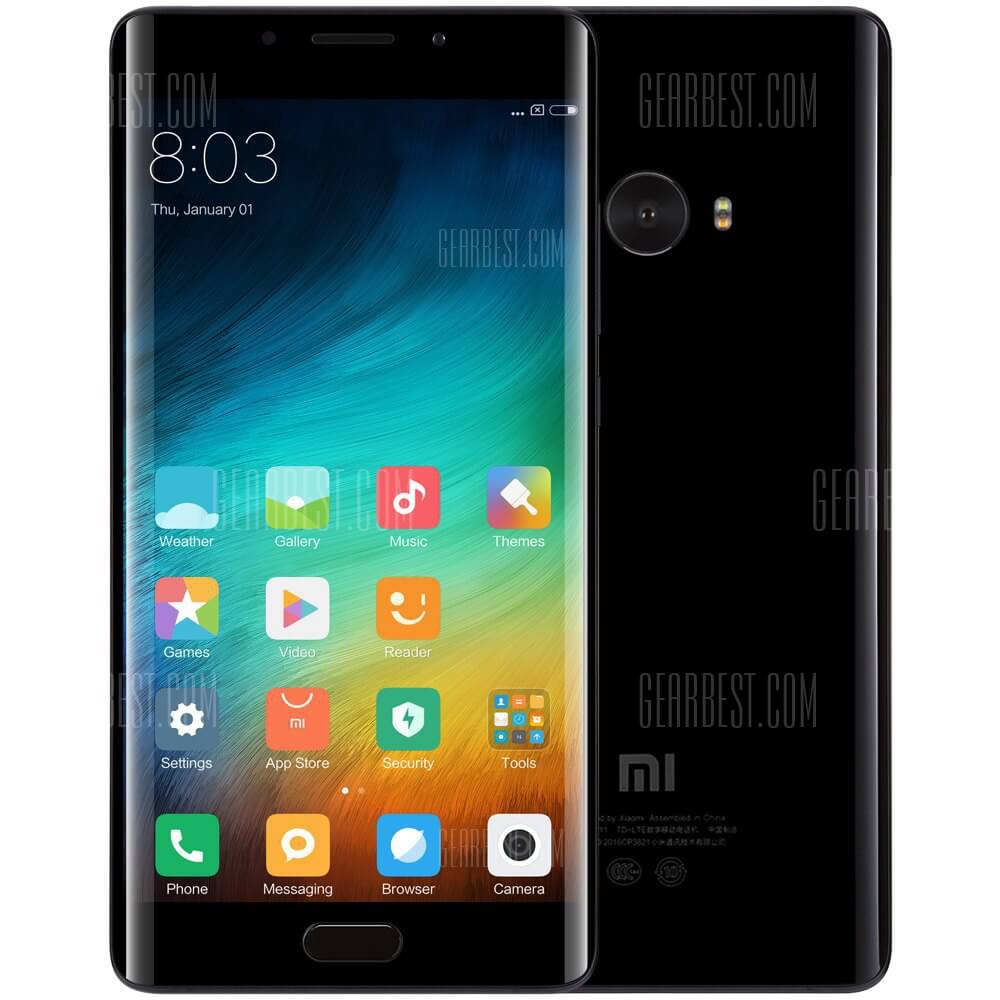 Final verdict
At the end of the day, if you have been searching for the world's "next big thing" when it comes to smart phone technology and are dissatisfied with the overly expensive and underwhelming options from the popular manufacturers out there, you deserve to get yourself the new Xiaomi Mi Note 2 Phablet.
This is quickly establishing itself as the world's most advanced flagship device, and the fact that you can pick one up at a fraction of the cost you would have had to spend to get a flagship Samsung or iPhone device is really something to be appreciated.
The bottom line – you're going to love the Xiaomi Mi Note 2 Phablet!