Let's have a look at Xiaomi Mi4
Overview
A beautiful new smartphone from a manufacturer that many people may not have heard about in the US, the Xiaomi Mi4 64GB 3G Smartphone device has been turning heads left and right thanks to its impeccable industrial design, picture-perfect operating system tweaks, and some of the most exciting special features we've seen in a phone in a long while.
If you're looking for a brand-new device and aren't content with the traditional "flagship phones" sold from some of the bigger and more well-known manufacturers on the market right now, you'll want to check out the Xiaomi Mi4 64GB 3G Smartphone for sure!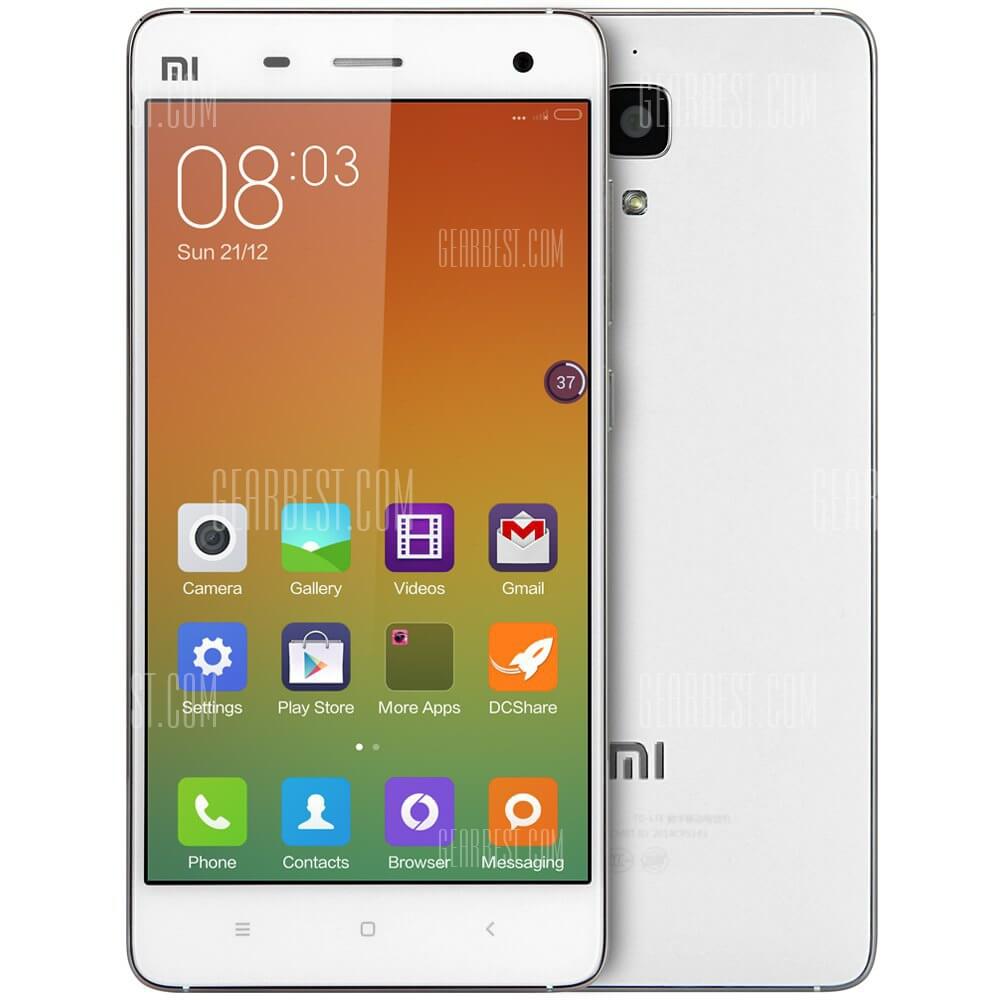 Operating System
Shipping with Android 4.4 right out of the box (though it can be upgraded immediately to the most current Android OS immediately), you're going to be able to take advantage of one of the world's most popular mobile operating systems with advanced security features, incredible personalization and customization options, and the largest mobile application market on the planet.
Some tweaks have been made to the OS from the people behind the Xiaomi Mi4 64GB 3G Smartphone, and all of them have been designed around improving battery and hardware performance.
This phone looks great and feels lightning fast.
Hardware Design
As far as hardware design is concerned, you'll have a tough time finding a more beautiful smart phone on the market today.
Manufactured out of the highest and construction materials, including aluminum and stainless steel, this is a very clean, very modern, and very minimalist approach on a flagship smart phone and it's one that we really appreciate.
A QUALCOMM Snapdragon quad core processor (2.5 GHz) lives inside of this device, and the 3 GB of RAM make sure that you were able to quickly snap through all of the different applications you have loaded on this phone without any headache or hassle.
Combine that with the GSM/W CDMA antennas included in this phone and you'll be able to use it anywhere around the world on almost every network out there.
Special Features
The biggest special feature that the Xiaomi Mi4 64GB 3G Smartphone has to offer is the 13 megapixel Sony/Samsung hybrid camera.
Combining elements from both of these major manufacturers to create easily the best and most visually stunning smart phone camera we've ever seen, the Xiaomi Mi4 64GB 3G Smartphone will snap shots in the highest level of detail – it's almost as good as having a DSLR on you at all times!
Wireless charging is possible, which is nice even though the built-in 3080mAH lithium-ion battery is going to provide you with at least 24 hours of battery life on a single charge.
USB-C connections allow you to quickly charge the entire battery in about 45 minutes, and you'll be able to add an extra "juice pack" in the form of a mobile phone case if you need a little bit more power when you are out and about.
Final Verdict
At the end of the day, the Xiaomi Mi4 64GB 3G Smartphone is definitely one of the most exciting smart phone options available on the market right now.
You'd have to be at least a little bit crazy not to consider it as your new smart phone!
Buy Xiaomi Mi4 64GB 3G Smartphone