XiaoMi Mi5 4G Review & Coupon Code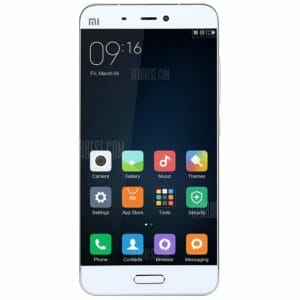 If you're looking for a new smartphone with high-quality construction, an array of practical features and an appealing, mid-range price tag, you should know that the XiaoMi Mi5 4G Smartphone offers plenty of bang for the buck! Today, we're going to share some important information about this particular design and all that is has to offer.
We're also going to let you know how to get this popular mobile device for five percent off, with free shipping! Once you've read out quick guide, you'll be ready to decide whether or not this particular make and model is right for you.
XiaoMi Mi5 Features
This mobile device comes unlocked, so you may utilize it globally. However, you'll need to make certain that it's compatible with your local area network. It's a smartphone which is equipped with Android and Windows operating systems. You should be aware that changing the smartphone via rooting or other modifications will void its warranty.
This "international edition" mobile device features a display screen which measures 5.15 inches. The smart phone has a body crafted from glass and it runs a Quad Core processor from Snapdragon which offers 1.8 gigahertz, as well as 3 gigabytes of RAM, in addition to 32 gigabytes of ROM. The processor is a 64-bit design. Each smart phone features a rear camera from Sony and this smartphone model also has a sensor for front fingerprint scanning. Pixel resolution for this mobile device is 1920 by 1080 (PPI of 428).
This mobile device looks great. It has a shape and scale which is similar to a typical iPhone, although it is an Android smart phone. Its clean, sleek lines and practical "pocket-ready" size make it a sensible and attractive choice.
Now that we've talked about this smartphone and all that it has to offer, let's discuss the best way to save money on the cost of this XiaoMi-brand design.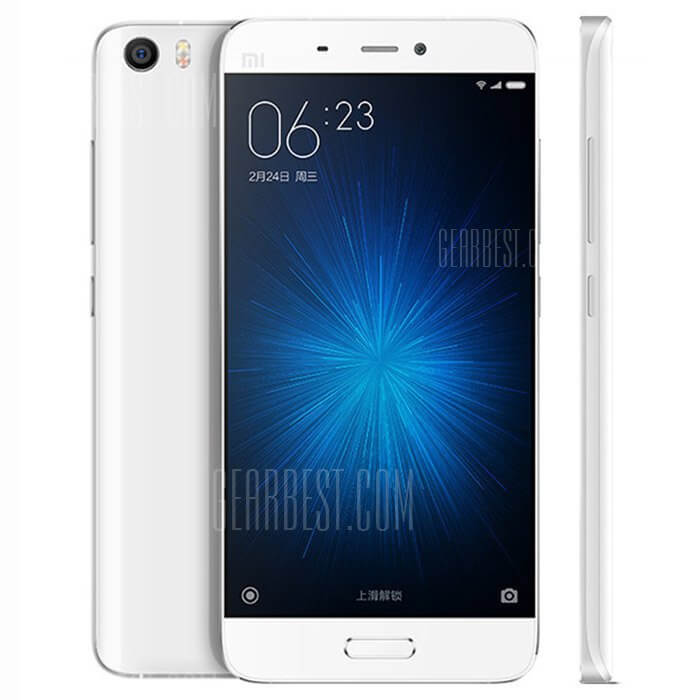 Save Big on This Exciting Product
If you like the features and look of this design and you want the benefits of choosing an Android model, you should know that it's possible to save five percent on the cost of this smartphone, just by visiting the official GearBest.com website today. Here's a coupon code which is so easy to use and this coupon code will grant you a full five percent off. In addition, you'll be able to access free shipping and this is definitely a good thing!
However, this special deal on the Xiaomi Mi5 4G Smartphone only lasts until November 30th, 2016! This means that you should order before then in order to save money. We recommend ordering today. However, you'll have until the last day of the month to place your order.
Now that you know more about the features and benefits of this particular smart phone, as well as why it delivers so much performance and convenience for a mid-range price tag, you'll be one step closer to deciding whether or not it's really right for you. It's a great phone, so why not order it from GearBest.com today?