Below we've listed a few different flashing methods for Xiaomi Mi Note 3 owners. Continue reading and find out how to use "Updater" application to update your phone to latest MIUI version, how to flash Global Stable without unlocking bootloader and how to flash Global Weekly Developer ROM from Global Stable.
Ultimate Flashing Tutorial for Xiaomi Mi Note 3
How to update Mi Note 3 Official MIUI ROM with Updater App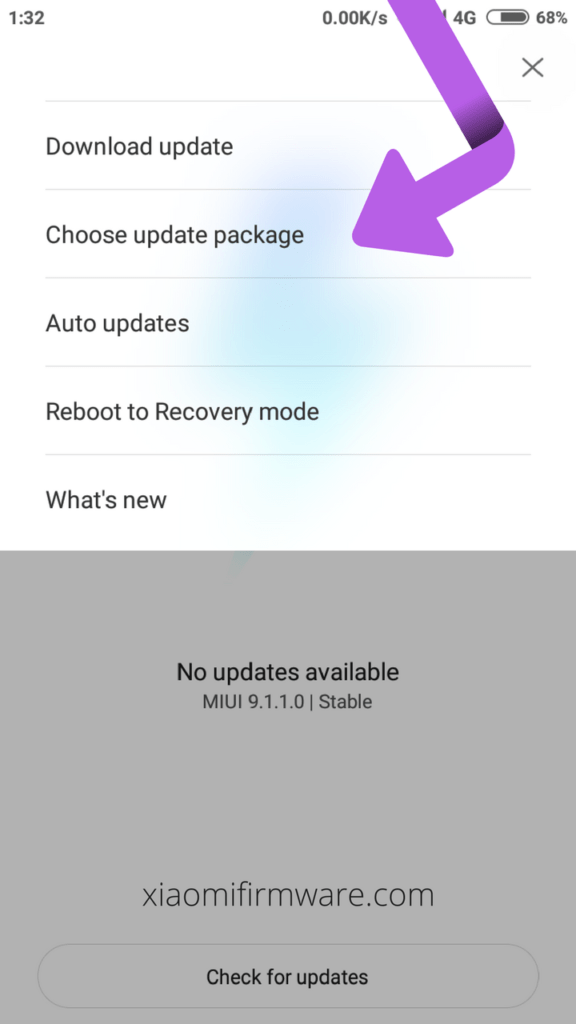 In case you didn't received the automatic update yet, but you desperately need to install the latest version upon it's release, here's a very simple instruction on how to do this:
Download the updated ROM version from official MIUI website.
Move downloaded ROM to "downloaded_rom" folder in phone internal memory. Create the folder manually if you don't have one.
Open "Updater" application and tap on the three dots icon in the top right corner.
Tap on "Choose update package" and locate the previously downloaded ROM.
Installation process will start automatically.
By using this method you can also flash Weekly Developer ROM from Stable version (all data will be deleted from your phone). Vice versa won't work.
How to flash Mi Note 3 to Global Stable ROM from China Stable with locked bootloader
Here's a tutorial on how you can flash Global ROM on your Xiaomi Mi Note 3 with China Stable without a need to unlock the bootloader. The solution is to use the Chinese version of Mi PC Suite.
Download Chinese version of Mi PC Suite: MiInst.exe
Download latest Global Stable OTA ROM from here: http://en.miui.com/download-336.html
Install MiPCSuite. Open and update it to the latest version (2.3.0.901 at the moment).
Turn off your phone with Global Stable ROM and turn it on in recovery assistant mode by pressing "Power" and "Volume Up" buttons.
Connect your phone to PC.
Phone should be identified in MiPCSuite.
The window with 3 buttons should appear, you'll need to press the first one.
Now select previously download OTA Global ROM.
The flashing progress won't be displayed in MiPCSuite, only on phone screen.
Wait around 15 minutes until flashing is completed.
After flashing is completed, your phone will automatically reboot into system.
There's might be an issue that you can't change region, only China is available. Another possible issue of this method is that you won't be able to use Google Account. The solution is to backup-restore everything from your previous device.
Also you can install VPN on your phone and sync with your account. This will help to get rid of "10008" and "86023" errors.
How to update Mi Note 3 from Weekly ROM to Global Stable
In case you've got Global Developer ROM installed on your phone then you can easily update to the latest Global Stable MIUI ROM version very easily. Here's what you'll need to do. Download the latest Global Stable ROM (V9.1.4.0.NCHMIEI MIUI9 at this moment) at go to "Updater" application on your phone, tap on the three dots icon and select "Choose update package", then locate downloaded ROM. Installation will start automatically.