There's been a bit of confusion lately after Xiaomi users started receiving the MIUI 9 update. Because MIUI 8 is Nougat-based, most people expected its successor to switch to Oreo.
Well, that didn't happen. MIUI 9 is an Android 7 derivative too.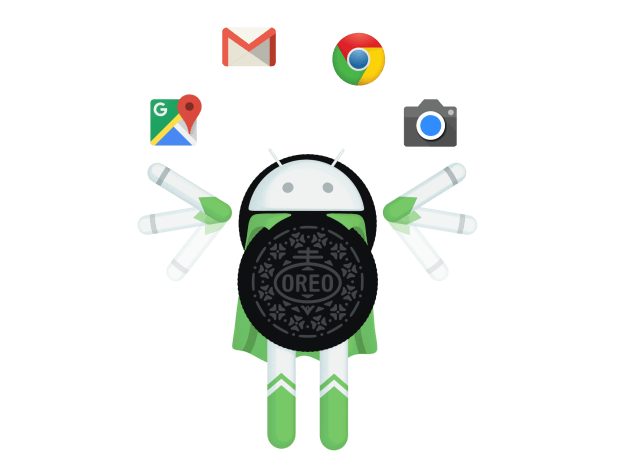 Source:
What to choose: Android Oreo or MIUI 9 ROM?
Don't get me wrong: MIUI 9 is a spectacular ROM. It's fast, stable, and above all; comes with new, much-awaited features.
In fact, the latest MIUI already contains some capabilities that stock Android would only get with the Oreo release. Take multi-windows, for example. Android 8 has a picture-in-picture mode. Of course, that feature also comes as standard in MIUI 9.
Is there any tantalizing reason to expect an Oreo-based MIUI then? In my opinion: there is. And I'll explain why in a second.
Notifications
Older MIUIs had a strange design approach that left out the quick reply feature. Granted, that changed with MIUI 9. And users can now send responses without leaving a notification.
Still, Android Oreo goes further. It introduces touch-enabled notification pop-ups. These iOS-style enhancements allow peeping at the pop-ups' content by simply long pressing an app's icon. Also, app developers may now include quick actions in the pop-ups. Stuff like Reply, Forward, Mark, and so on.
Apps get notification dots in Android 8. But, depending on what home screen service you use, this may not be something new to you. BlackBerry Launcher, for instance (yes, it's an MIUI 9-compatible app – you can find it here), uses sparks. Besides, the default Mi-tools gives you notification bubbles – counter badges included.
Form Auto-fill
Most of us use password managers to store login credentials securely. When a service asks for a username/password, we just copy from the manager and paste into a form.
The worst thing about this is that the sensitive data remains on the phone's clipboard. And worryingly, any other app can access your passwords quickly from there.
Android 8 addresses this need with its Auto-fill Framework. It works like this:
When you first enter data into a form, Oreo will ask for your permission to save it;
If you consent, it will be filling out those details in subsequent cases automatically.
Screen Aspect Ratios
If you didn't know, MIUI has an aspect ratio limit for what apps can display. Ideally, the ROM allows a maximum ratio of up to 1.86:1. This means that anything on your screen should have a length that's, at most, as twice long as the width – and vice-versa.
Android 8 abandons this requirement in favor of a no-limit ratio. And it's actually a welcome development. Because OEMs are now experimenting with non-standard displays, the aspect ratio limit was a considerable hindrance.
Adaptive Icons
It seems that the trend nowadays is to make UI elements as interactive and fun as possible.
MIUI 9, for instance, didn't skimp on animations. And thanks to its under-the-hood optimizations, they are snappy and fluid. The ROM comes with new-look icons too.
Oreo also has new icon designs. The difference is that its approach seeks to make app icons even more interactive. They are now adaptive. When you flip through the home screen, for instance, they could bob or wobble to draw your attention to something.
While that may not be a world-changing feature – there's no telling what creative devs could end up doing with it.
Do you think an Oreo-based MIUI would outshine MIUI 9? Which stock Android 8 features would you want to see in MIUI 10? Share your thoughts and comments in the section below.