Hello, everyone who's waiting for the upcoming MIUI 9 ROM official release. In this post we are going to try to collect all the available information, rumors and leaks as well as the list of most possibly supported devices as well as the list of long-awaited features.
Upcoming MIUI 9 ROM – Latest News, Supported Devices and Features
Xiaomi's MIUI 9 ROM will be based on Android 7.0 Nougat and will include upgraded user interface, "picture-in-picture" (PiP) mode, screen split option and many other interesting features and customization options. The official release is planned in the begging – mid August. The most possible release date is 16 august, 2017.
MIUI 9 will focus on smoothness, stability and functionality. We thing it's definitely worth waiting for these updates! In addition, it has been reported that users will get to choose and setup unique icons for different applications. Another great feature (the one I'm actually really interested in) is a inbuilt screen recording application.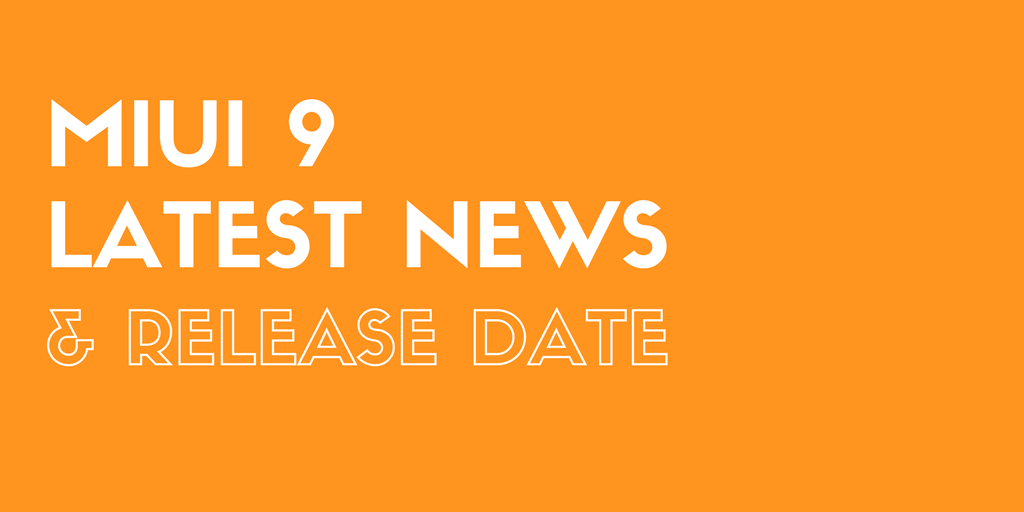 MIUI 9 Closed Beta Test
It has been reported that Xiaomi has started a closed beta test of MIUI 9 on a limited number of devices. Basically it is now available for MIUI developers and official beta-testers team. This closed beta test will last until the end of the month.
MIUI 9 Screenshots
Recently some screenshots of MIUI 9 appeared on the web. Many news sources thought this is new look of upcoming interface. However, official Xiaomi representatives made a statement, that this is wrong information, and these aren't the screenshots of MIUI 9. As far as the information goes, these were just a "possible" design of one of the available MIUI 9 themes. The thing you should know, is that this is not how MIUI 9 will look like.
MIUI 9 Supported Phones
It's assumed that MIUI 9 update will be available for many of currently released Xiaomi phones. First of all, new update will be available on Xiaomi Mi 6, Mi 5 (Mi 5S & Mi 5S Plus), Mi 5C, Mi Mix & Mi Max, Mi Pad 3, Redmi 4X, Redmi Note 4. Other device models will get the MIUI 9 update a little bit later.